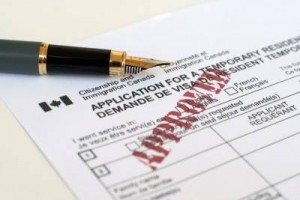 The H-1B visa is a non-immigrant visa that is outlined in the Immigration and Nationality Act, section 101 (a) (15) (H). This is a visa for the non-immigrant that permits U.S. employers to temporarily employ foreign workers in specialty occupations. The petitioning employer must file a Form ETA-9035 Labor Condition Application, when filing the Form I-129 Petition for a Nonimmigrant Worker.
There are rules that this type of employment must meet in order for the petition to be approved, which includes:
The employer must require specific types of criteria for the specialty occupation.
The position should require a bachelor's degree, a higher degree or the equivalent as the minimum entry requirement for education for the position.
The required degree is normally will be needed for this type of job in the industry or due to the complexity of the position it can only be performed by degree holder.
It is normal policy for the employer to require a degree or equivalent for the position the H-1B visa holder is being petitioned to fill. The duties that are required are either specialized or complex and will usually require a bachelor's degree or higher.
The H-1B Visa Applicant Requirements
The H-1B visa applicant must be qualified to accept the specialized position or job offer that the employer petitioned. This will mean meeting the immigration criteria:
The specialized visa applicant must have completed a U.S. bachelors degree or higher, from an accredited university or college.
Holding a foreign degree, it must be the equivalent to a United States bachelor degree or higher to obtain the visa for the specialty occupation.
An unrestricted state license, registration or certification must be authorized for the specialty occupation to work or practice the specialty duties in the intended state of employment.
The employer that is a petitioner or the specialized employee that holds an H-1B visa that needs accurate information about this application process with the USCIS can receive the advice they need from the Colorado immigration lawyer. The immigration attorney Colorado stays current on all of the rules and regulations for visa petitions and visa applications, including any changes in these regulations.